Our Goal and Promise to you:
JEM's goal is to provide our customers premier packaging equipment solutions and customer support.  We take pride in our longstanding relationships with hundreds of distributors and OEM partners worldwide.  Our promise to you is that we will listen to your application requirements and work closely with you to achieve your goals together.  Our experiences have allowed JEM packaging lines to be operated in 55 countries.  This and the help of our 400+ global partnerships has provided a wealth of knowledge for understanding your packaging needs within your specific industry and region.  We offer 110v-220v singles phase and 208-575v three phase control and motor voltages usually without an upcharge.  Our bagging scales are robust with tool-less access doors to promote cleanout and maintenance.  All bag closing comes standard with variable speed drives and factory set pedestal and conveyor timing.  We have established partnerships with world class organizations such as Imeco, Nova, Fischbein, Union Special, Newlong Industrial, OK Int'l, Johnson and Sons, EML Tech, Packrite, S&S, Bosch, Dewan, FormPak, Wulftec, Pack Leader, Matrix, TSC, Packrite and Conveying Industries to name a few.  We look forward to the opportunity to become your trusted source for all your packaging needs.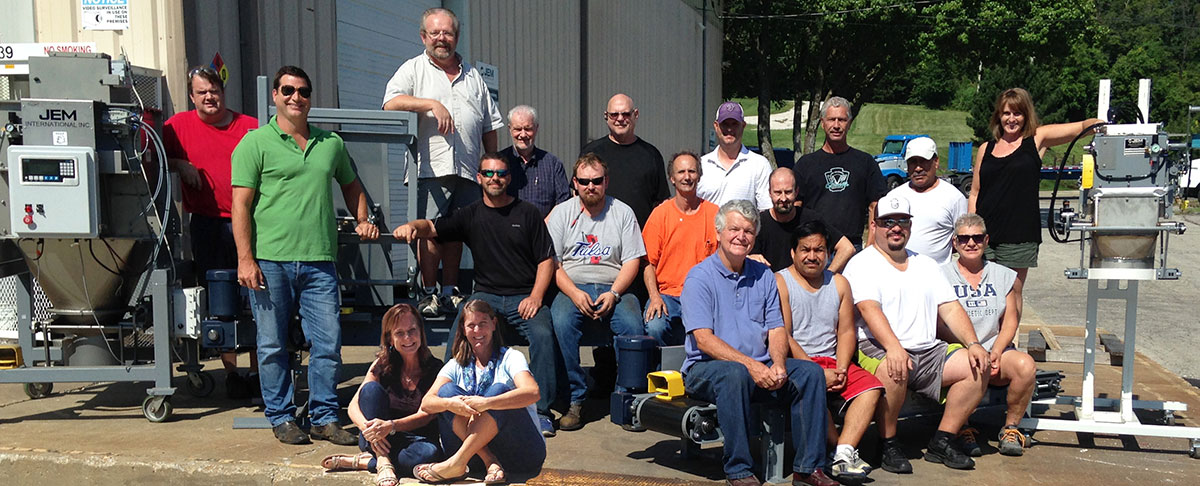 We don't just stand on our products, we stand behind them…and so do our distributors
Bag Filling and Bag Closing Systems Worldwide.